Floor Space Is Everything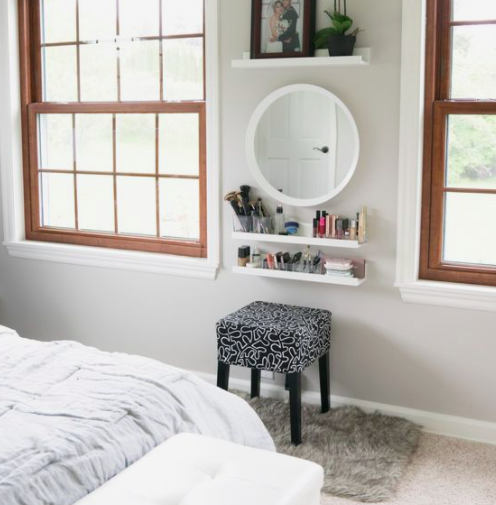 Stick to the essentials being the most important thing taking up floor space in your small room. You can try floating pieces, like floating shelves and if you need extra storage you can add baskets underneath your floating end tables. 
Shed Some Light On It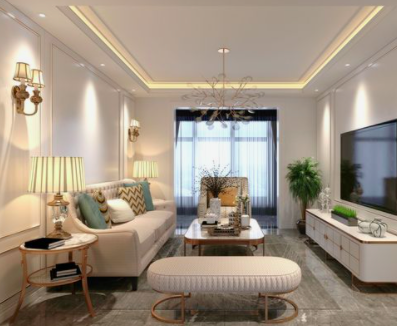 Small spaces can easily seem dark, especially if there is very little natural light. To brighten up the space install ceiling light fixtures, end table lamps and swap out floor lamps for sconces to bring light into the room while also saving floor space. 
Mirrors Are Your Friend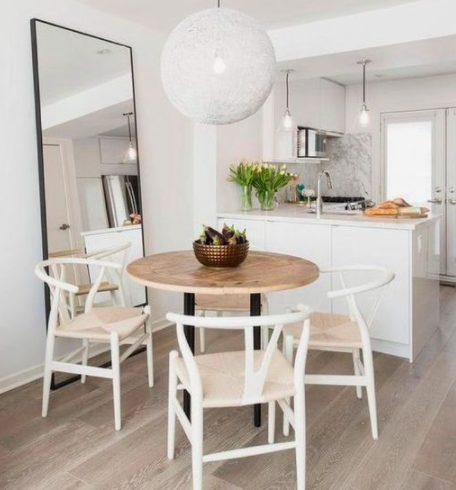 If your small space does not have an abundance of natural light, mirrors can help you! With a mirror you can easily reflect the light around the room. Mirrors can also help make the space feel bigger, perfect for a room with little space. Add a large floor mirror along one wall or create a gallery wall with multiple mirrors.
Give Your Space Room To Breathe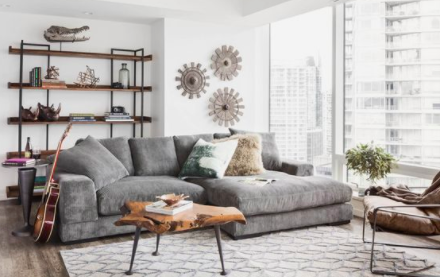 Get rid of anything that isn't necessary or used on a daily basis. The look of crammed furniture will make the small space feel even smaller. Space out furniture, and move the couch away from the wall. Pick furniture that doesn't have to be pushed into the far corner of the room just to fit.
Work With Scale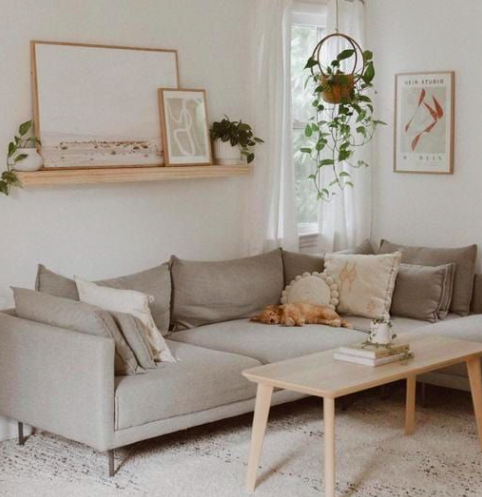 You can get regular sized furniture, just go with a lesser amount of pieces. There's no need to use pint-size furniture and decor in a small space. You can choose a couple of statement pieces and large art, as long as the area isn't congested.