How To Choose The Right Window Treatments
A few weeks back, I asked what some of you felt your greatest design dilemma was in your home. Many of you came back with an all too familiar mention about how anxiety inducing it was to pick "window treatments." This does not surprise me in the slightest! 
Often an afterthought but a crucial part of a room, window treatments are key when it comes to finishing a space. But, where do you even begin? There are so many things to consider – shutters, blinds or shades? What kind of hardware? Do you want trimming on any panelling? What kind of material should you use? And you can't forget the finials!
It can be a little overwhelming! I've put together a few of the things to take into consideration when it comes to picking window treatments – these are steps I take and things that I always discuss on projects when working with a client.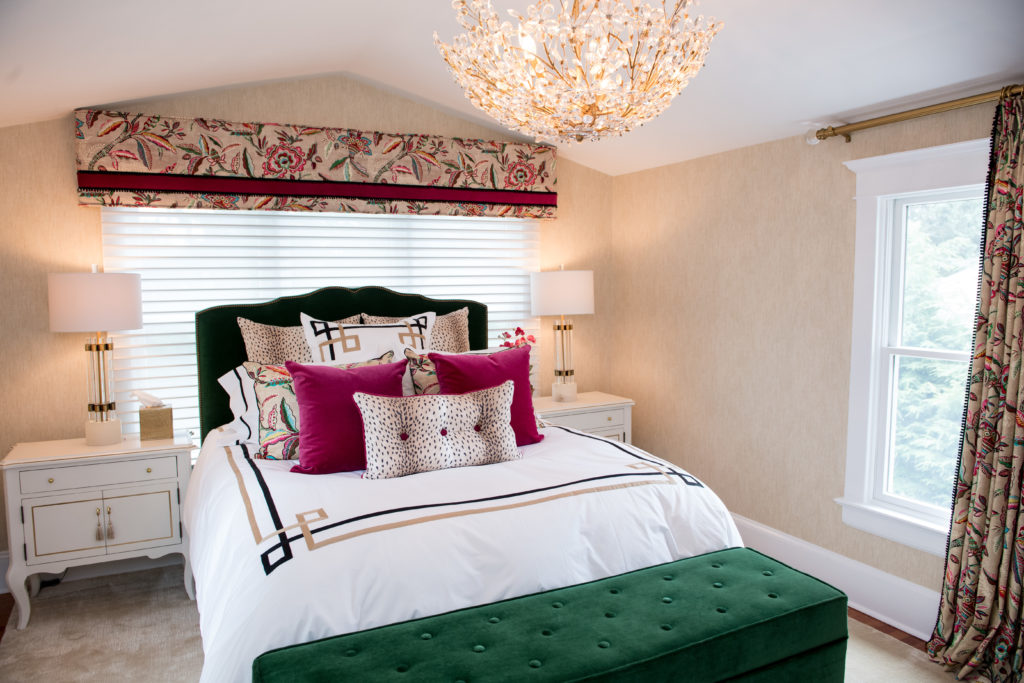 Layers of Privacy 
There are two layers to your windows. The first layer is the most important as it determines what type of coverage or privacy you need.  Do you want to still be able to see outside? Maybe a sheer shade is best. Want complete privacy? Go for something a bit thicker. What happens when you close the window entirely? It could completely block out sunlight. But, that could also be beneficial on hot days – you may want to stop the sun completely to keep the room cool and stop glare.  It's best to think about how the room will be used to determine what the first layer will look like. 
The second layer is what I call "adding an accessory." This is less practical and more design and aesthetically orientated. Think about what look you are going for – is it more simple and sophisticated, or perhaps more elaborate and decorative? Or, do you want something soft and understated? You can still use this second layer for practicality though! If you go with a sheer shade, a second panel of fabric could be used to block out the sun. The opportunities are endless really, but it all comes down to personal preference and how you want to use the room.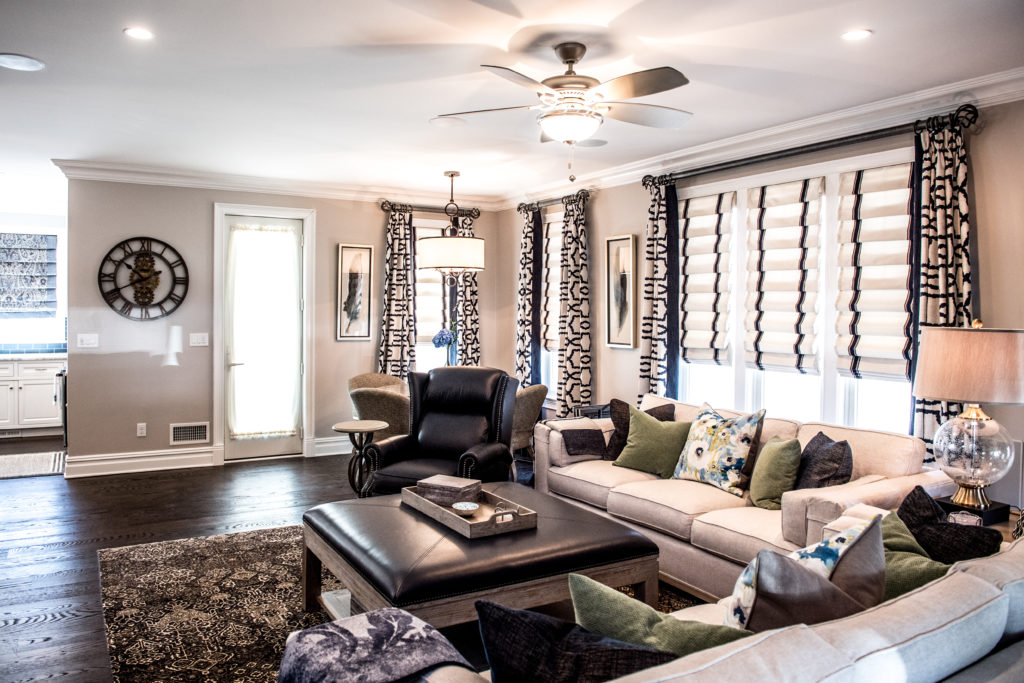 Color Palette
Choosing a color for your window treatment comes down to whether or not you want them to be the focal point of the room. Will they be the showstopper or are they going to be simple and unseen? 
A key thing to think about is how the window treatment will interact with the rest of the room. Pick a bold pattern and color, then choose an understated rug or couch that pulls colors from the window treatment pattern (or vice versa!). You can also accessorize further and tie in your window treatment fabrics in other places in the room like on throw cushions. 
Fabrics
Fabrics come in all kinds of textures, shapes and thicknesses and it's important to have the right one in the right place.  For example, heavy fabrics are best used on furniture pieces. For the panels on your window treatments, opt for fabrics that are more lightweight fabrics – that way, they offer a flow and movement to the room.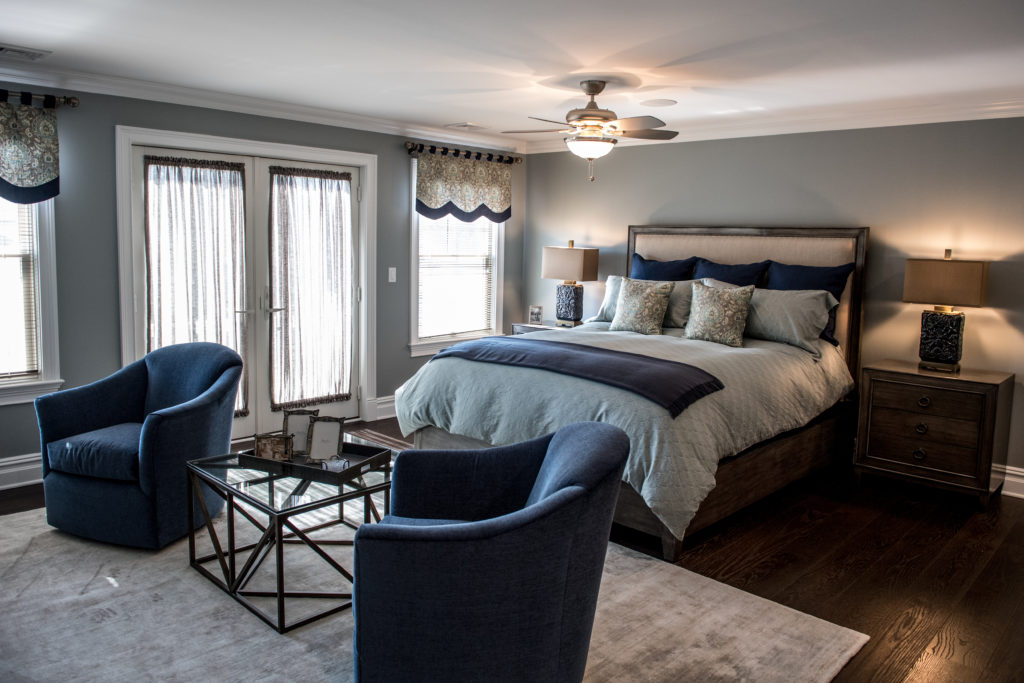 Hardware
Hardware is used to either highlight the treatment or to hang it.  It all depends on the elements in the room and the fabric you have decided to go with for your window treatments. A solid fabric is complimented well with beautiful showstopper hardware – perhaps a crystal finial or something delicate and ornate. On the other hand, a busy pattern on your panels may be so pretty that you really want it to stand out – so let it take center stage while the hardware takes the backseat.
Also think about the length of the rod – do you want the panels on either side of the window to be on the same rod, or separate? Are you going to have a single piece of material that pulls all the way across the window, or are they going to be two single panels that meet in the middle? Sometimes, the panels don't serve a purpose other than purely ornamental, so they may not even need to move at all. In that case, your rods can be short.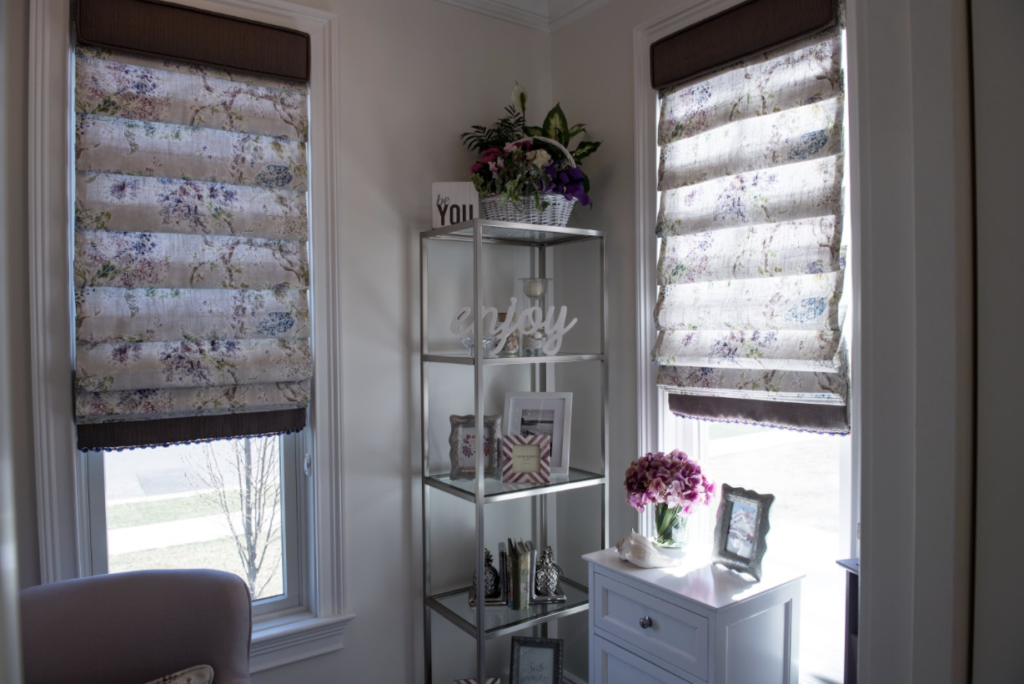 Length
So admittedly, this is a trickier one as there are a lot of variables that come into play here. Think about more than just the height of the window – think floor to ceiling. You also need to know where your rod, rings and other fixtures will be placed- will they be above the window moulding, on it or just above it? How far from the ceiling will they be? How large will the rings be? This will determine how long your fixtures are so they hit the ground or bottom of the window moulding just so.
Trims
The final piece of the puzzle! These aren't necessary but help in giving your room that added pop of color. A beaded trim can help to add playfulness to a plain panel, or a single line of trim can add interest or sophistication to the treatment. 
Ok – so there you have it. Some things to get you thinking about window treatments – it can be a tricky design concept to navigate. Don't forget – we offer window treatment services at HV Design Group from start to finish so can help guide you on your journey.