Summer Edit | My Favorite Homeware Pieces from the Shop
As Summer rolls in and the days grow longer, my mind drifts to beach side scenes. It's usually around this time of year I find myself drawn to a coastal and bohemian design style. Think wicker and rattan accents, wooden accessories and pieces made of natural materials. Mix this with bold colors (think blues and oranges) and you've got yourself a beautiful backdrop to spend your days.
I've put together a Summer edit – a handful of my favorite pieces available to purchase from the Shop that will create an effortless, breezy space in any home.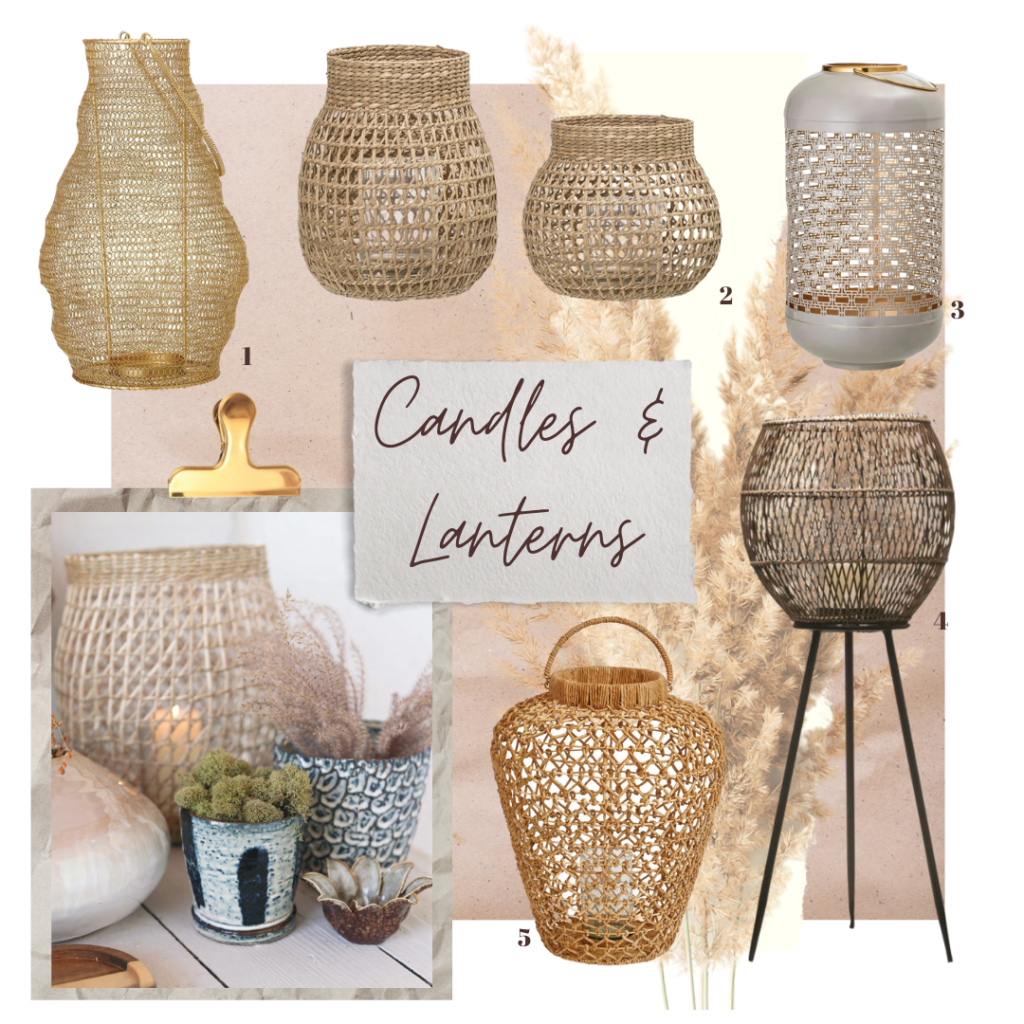 1. Wire Mesh Gold Lantern w/ Handle – $49
2. Natural Seagrass Lanterns w/ Glass Insert – $65
3. Enameled Punched Metal Lantern w/ Brass Finish Handle – $92
4. Hand-Woven Bamboo & Rattan Lantern w/ Glass Insert & Metal Legs – $115
5. Hand-Woven Water Hyacinth & Rattan Lantern w/ Glass Insert & Handle – $224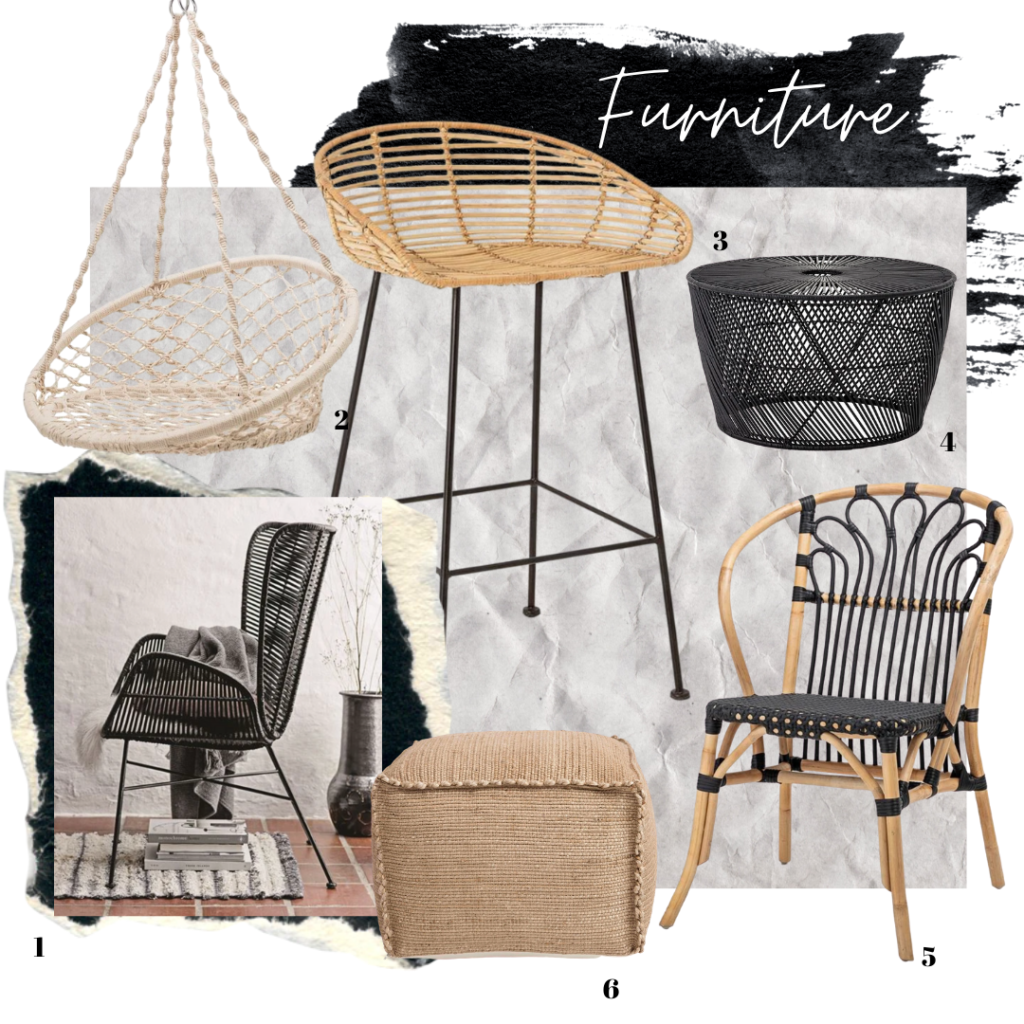 1. Woven Rattan & Wrought Iron Chair, Black – $540
2.Hand-Woven Cotton Macrame Hanging Chair – $180
3.Woven Rattan & Wrought Iron Bar Stool – $439
4.Woven Rattan & Abaca Drum Table – $299 
5.Hand Woven Rattan Chair – $275
6.Hand Woven Jute Pouf – $287.50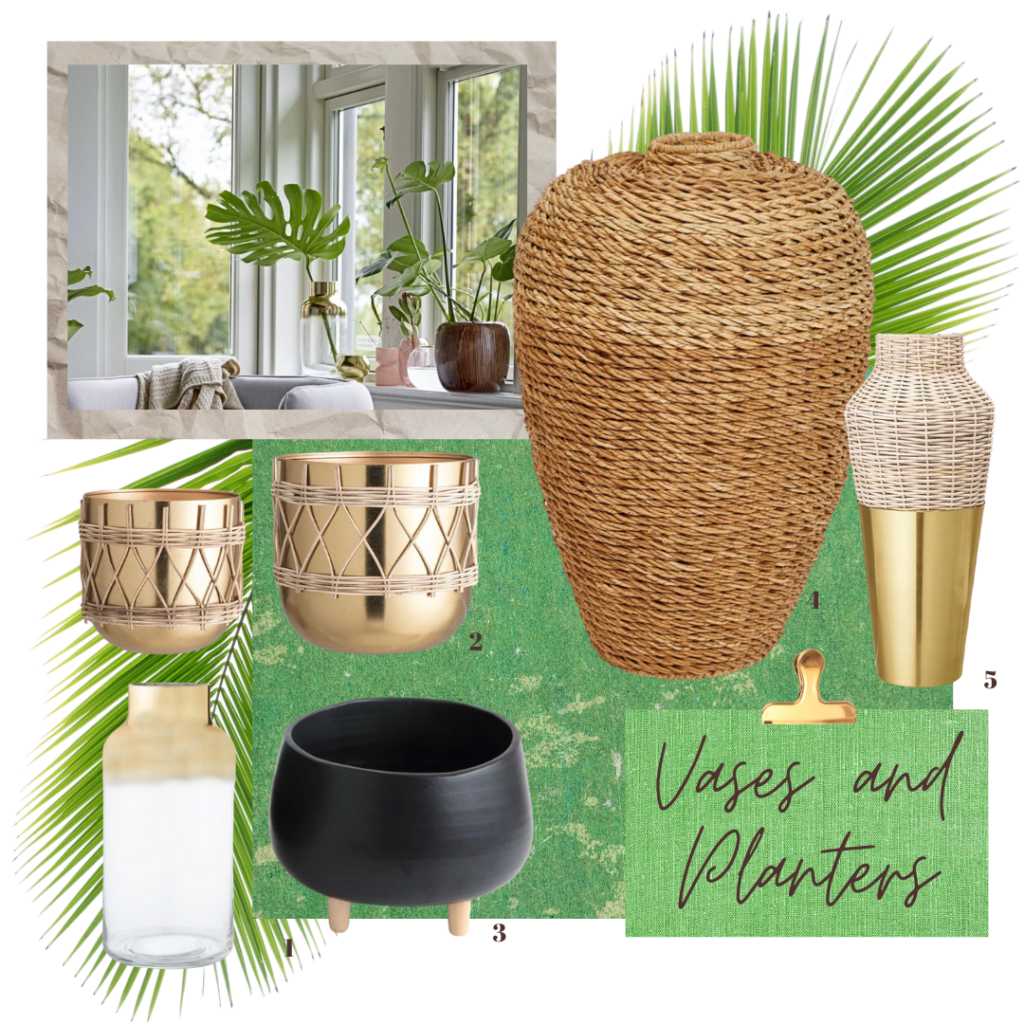 1.Glass Vase with Clear & Gold Finish – $50
2. Round Metal Planters w/ Woven Rattan & Gold Electroplating, Set of 2
3. Terra-cotta Flower Pot w/ Wood Feet
4. Hand-Woven Seagrass Floor Vase – $297.00
5. Rattan Vase w/ Glass Insert & Metal Base, Gold Finish – $85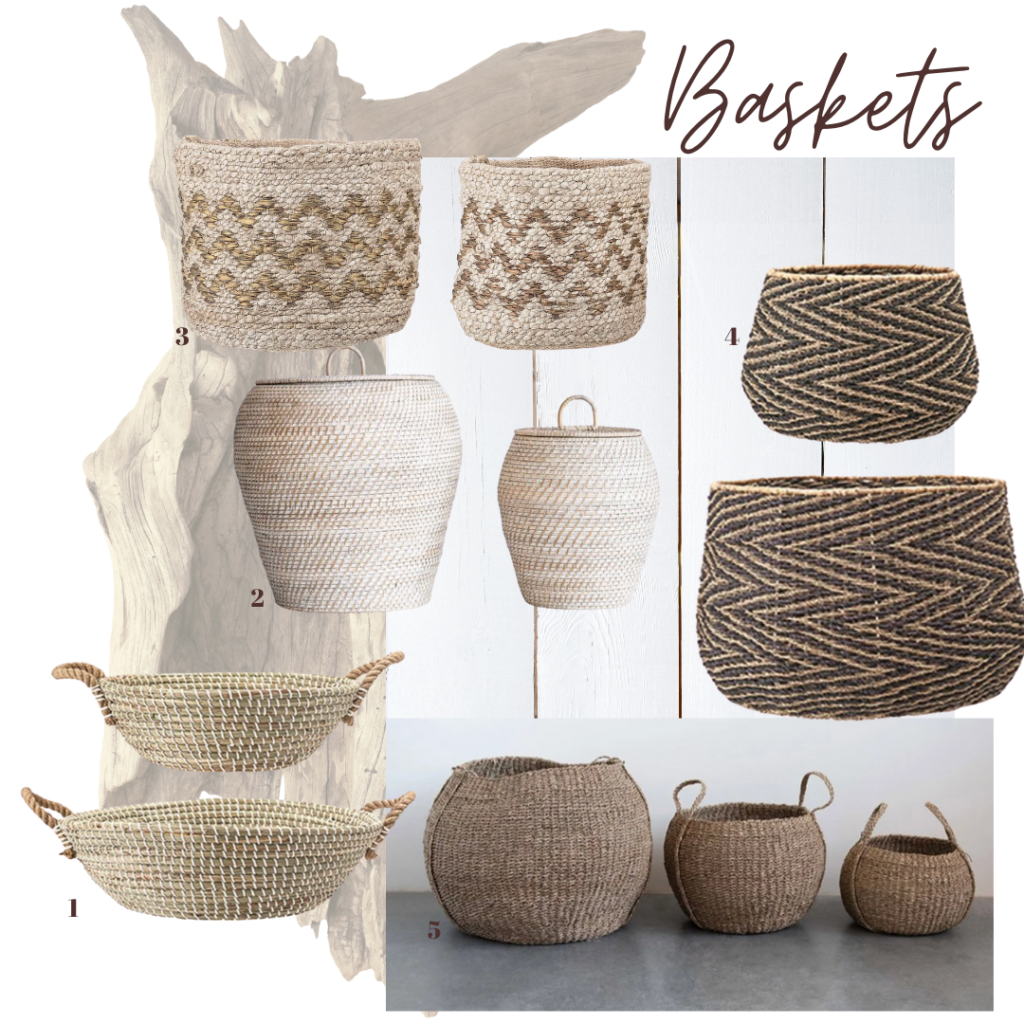 1.Woven Seagrass Baskets w/ Handles in White & Natural, Set of 2 – $253
2. Natural Rattan Baskets w/ Lid, Whitewashed, Set of 2- $253
3. Hand Woven Jute Baskets w/ Gold Metallic Chevron Pattern, Set of 2 – $50
4. Woven Seagrass Baskets w/ Chevron Pattern, Set of 2 – $227
5. Hand-woven Seagrass Baskets w/ Handles, Set of 3 – $ 242