Greenery is the perfect Pantone color of the year now that we are finally feeling the full effects of Spring and have Summer right around the corner!
We have hand picked some of our favorite bedding, fabrics, and wallpaper all inspired by the new color of the year. Greenery is described as "a refreshing and revitalizing shade, symbolic of new beginnings" so why not start fresh and incorporate some brand new bedding, wallpaper, and fabrics into your home?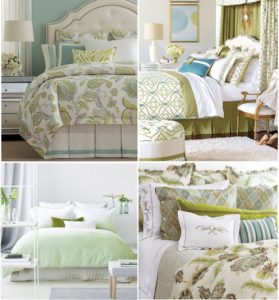 Pictured: Legacy, Eastern Accents, Designer's Guild, Traditions
Fabrics
Pictured: Stout, Robert Allen, Kasmir, Duralee
Wallpaper
Pictured: JF, Thibaut, Stark
All items shown are available through our showroom! 
For more information, please call
732.252.9900