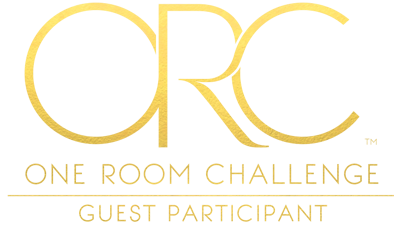 Spring One Room Challenge – Week 7
Week 7 – we made it! I cannot believe we're nearly all wrapped up on this season's One Room Challenge. It's been such a journey and I am so excited to reveal the room next week.
Window Treatments
But first – the window treatments! These have been a long time coming in this room. When we started to re-design this room a few years back, we had intended to add in window treatments but we never got around to finishing the job. So, the hardware was still just hanging out above the window as you can see in this before pic: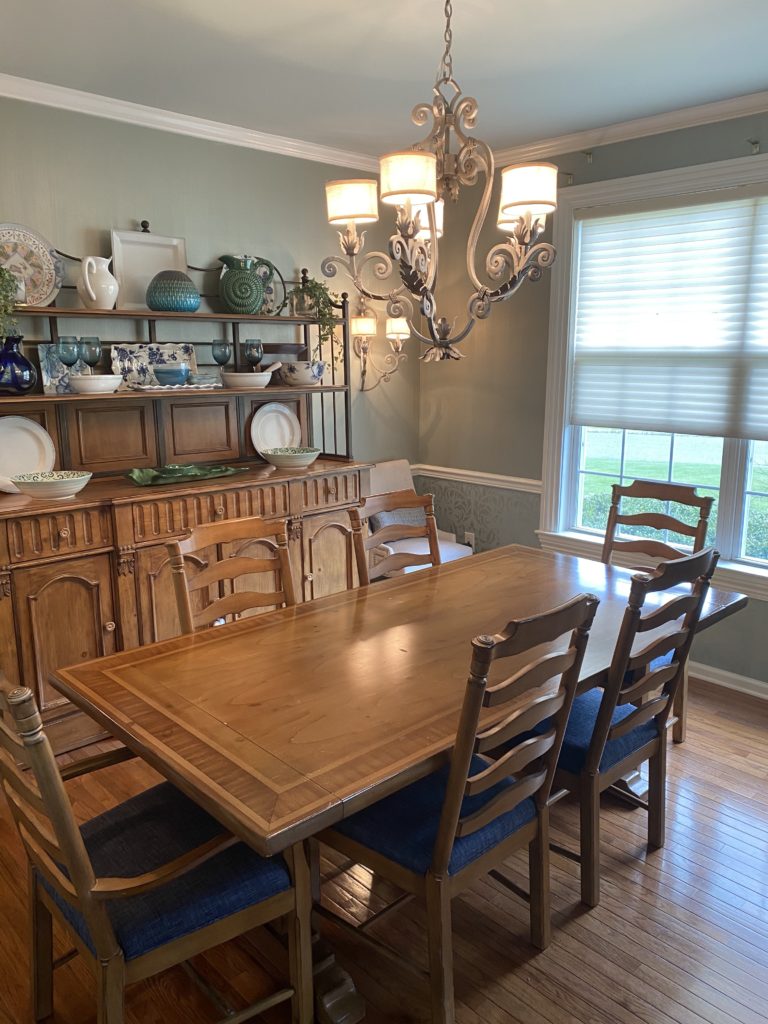 As you can imagine, I  had grand plans for getting these finished finally! As the room was going to be a modern, rustic farmhouse aesthetic, I wanted the patterns and materials to be neutral but still make the room pop, pulling from the colors of the rug. I decided on a sheer shade and some gorgeous fabric and trim from Kasmir. The hardware was to be on the darker side, pulling from the matte black of the light fixtures and adding that modern feel to the room.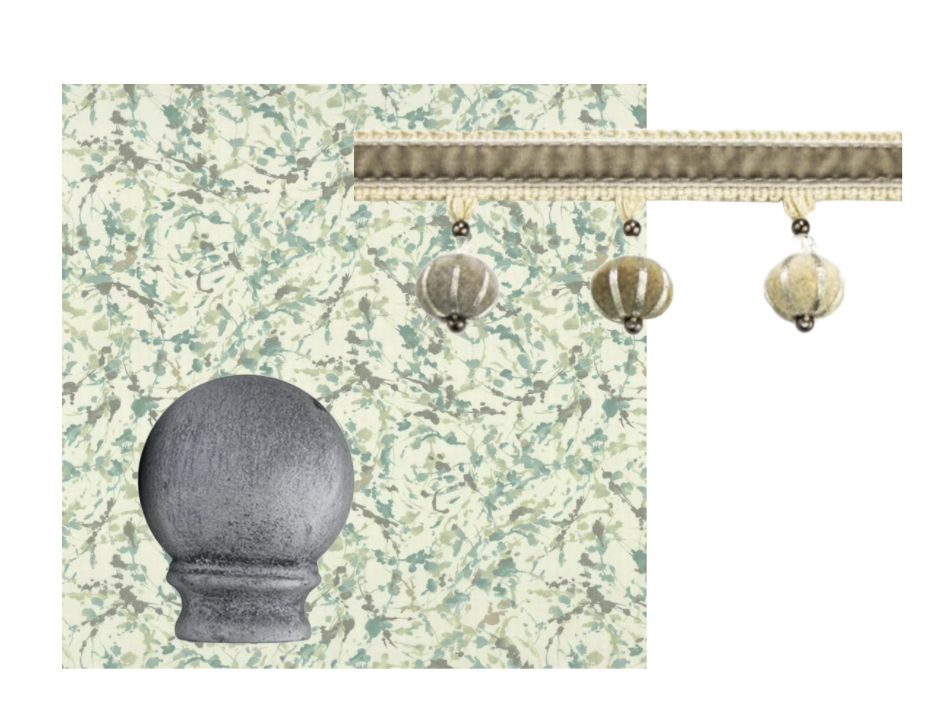 I didn't want the panels to block any sun – they were more for decorative reasons, so I flanked them on each side of the windows and ran them to the floor to give the room length.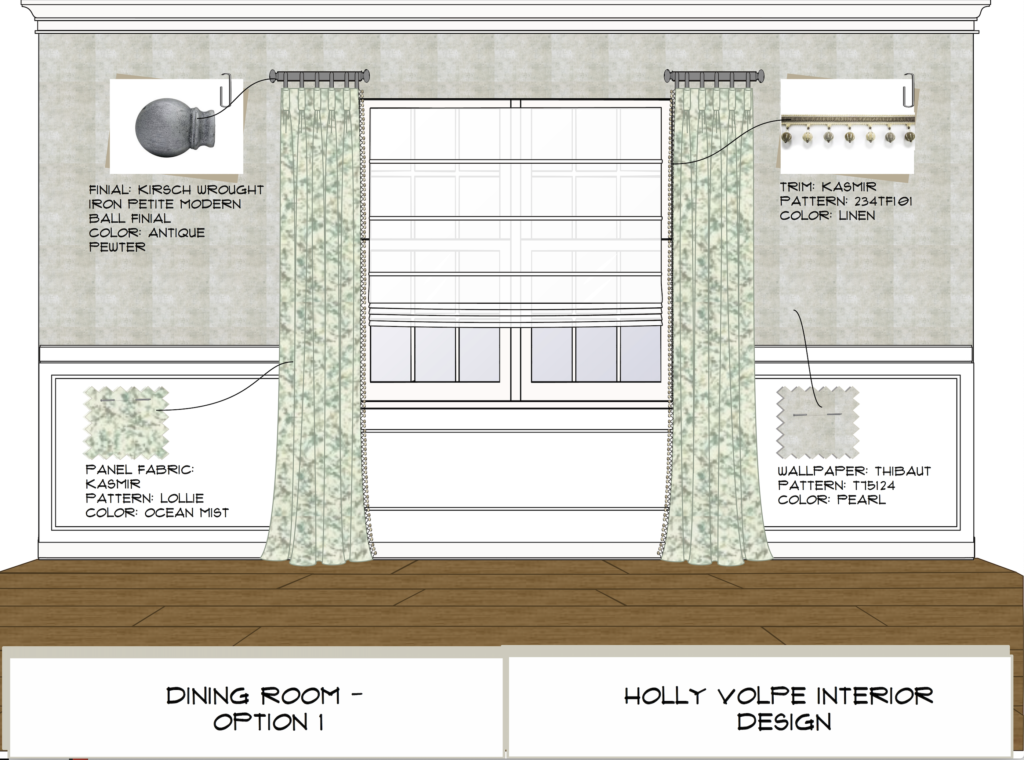 And, here we have the final product! I am in love with how they came out. Subtle, but still adding just a hint of color and pattern to the room.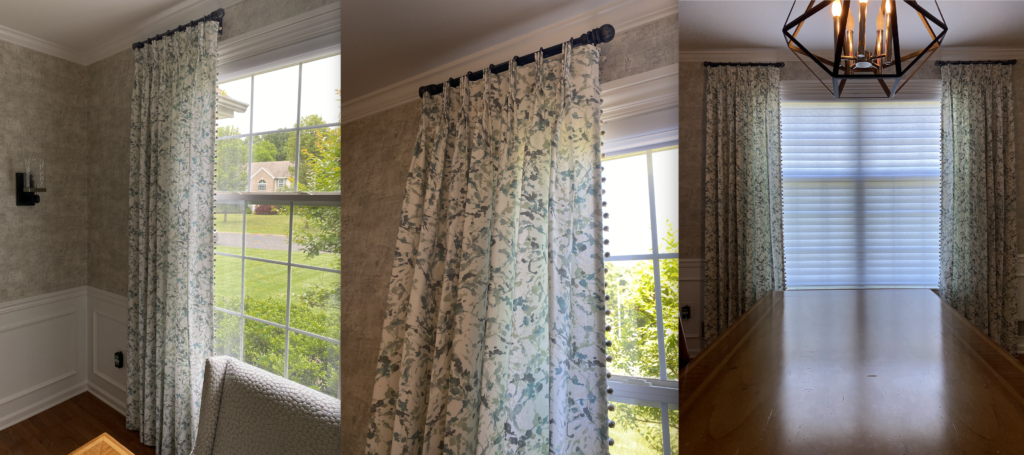 Hostess Chairs
I feel like I've been talking about these chairs for the last 7 weeks, but they finally got delivered! I couldn't be happier with how they came out. I am in love with the fabric and they tie in with the rest of the room perfectly. The feel modern and fresh and a perfect touch to the vintage dining table and hutch.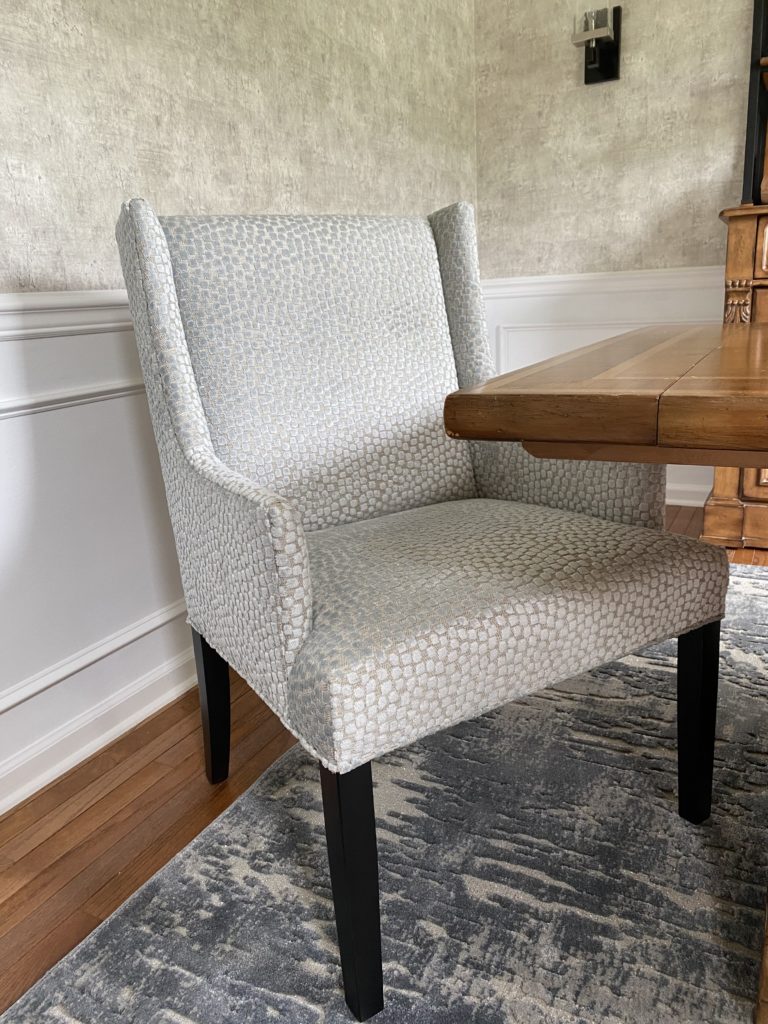 Next week is the big reveal! I'll be sharing images of the whole room and also talking through the accessorizing. I've still got to install my mirror gallery wall and all the pieces for the hutch.
Be sure to check out the media sponsor, Better Homes and Gardens and check out all the other One Room Challenge participants – so much inspiration!