There is no better time to refresh your home than Spring. The warm weather brings a bright, new outlook in terms of design. It's time to shed some layers, move things outdoors and take advantage of longer days. With social distancing, there's never been a better time to make your own home a place that you enjoy spending time in.
Here are a few quick and easy tips to really make your home a haven this Spring.
A Quick Coat Of Paint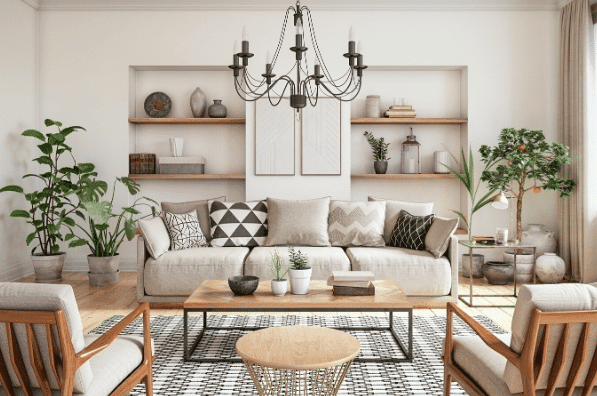 A new coat of paint goes a long way. Our go-to white is the Sherwin Williams' Alabaster White. It's soft and has warm beige and taupe undertones, giving it a more off-white look. This leads more on the creamy side. Paint this Sherwin Williams  shade on the walls and paint the trim with a bright white to give your Alabaster shade that extra pop.
Refresh Your Bedding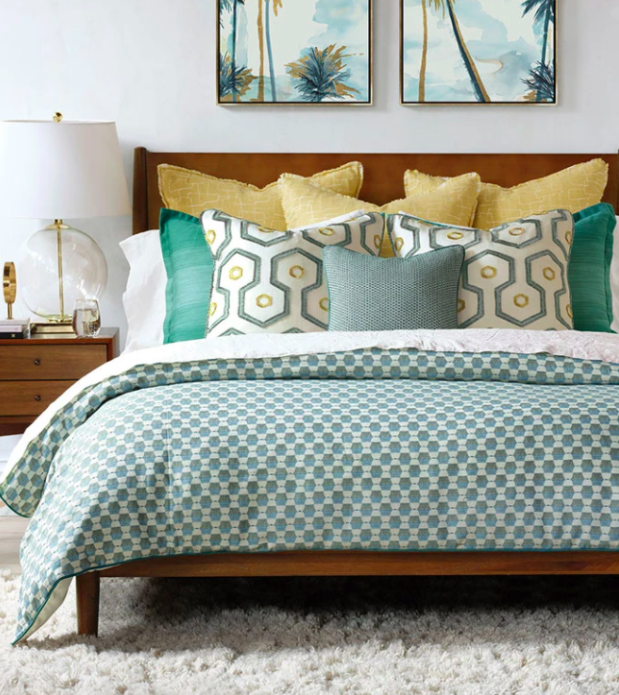 Spring into bold patterns and bright colors. We love adding color into a space through bedding- when creating a custom bedding ensemble, the choices really are endless! The Twin Palms set from Eastern Accents is the perfect choice for Spring. With retro colors and patterns, this collection is a nod to glamorous California scenes. This bedding is available from www.theshopbyhollyvolpe.com under bedding.
Go Green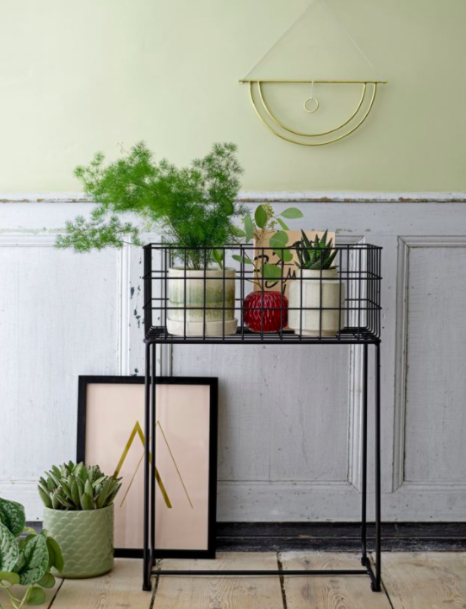 Bring the outdoors in with planters and vases. Are you anxious to get outside but the weather is still a little bit chilly? Sprinkle greenery around your home to add a fresh feel. Be sure to take advantage of the beautiful wildflowers and seasonal blooms. Use pieces of varying heights to create an interesting eyeline, and add in an additional accessory, like a lantern, to keep it interesting. We are loving the way this Stoneware Flower Pot with a Green Reactive Glaze accents the beautiful greenery, available from www.theshopbyhollyvolpe.com under home accents.
Get Organized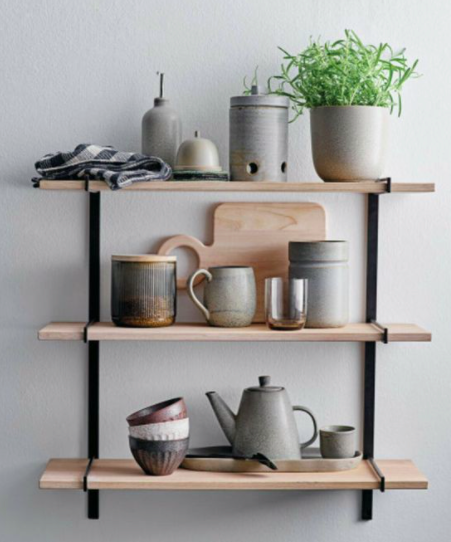 Running out of space? You can solve storage issues with some open shelving. Open shelving is a quick way to find a home for those bits and pieces that seem to move from place to place in your house. Sprinkle through accessories and accent decor to create a beautiful display. This Oak Wood and Metal 3-Tier Shelf available from www.theshopbyhollyvolpe.com under shelves and plaques. It  is easy to install and perfect for a laundry room, kitchen or bathroom. The simple design of this oak wood and dark metal shelf is a timeless combination. 
Complete Your Outdoor Haven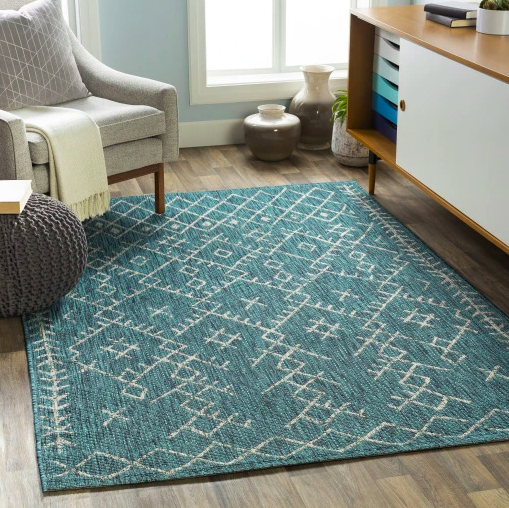 Lastly, one of the best things about the Spring is the warmer weather. Have an outdoor area that doesn't feel quite finished? An outdoor rug can help! Adding a rug under seating and tables helps to define zones and adds a touch of comfort under foot. We suggest using this gorgeous Surya Aqua Global Inspired Outdoor Area Rug available on www.theshopbyhollyvolpe.com under area rugs- it's a beautiful color, fresh and radiates an upbeat and exquisite charm.
Pictures: Sherwin Williams, The Shop By Holly Volpe, Sincerelymariedesigns