One Room Challenge – Week 4
I cannot believe we're half way through the One Room Challenge! 4 weeks in and the room is starting to take shape.
For the Spring challenge, I am making over my dining room with a modern farmhouse aesthetic – it's a much needed change and a room I have been dying to get to for a few years now.
This last week has been busy! My lighting arrived and while I loved it, I felt like I needed something that had a little more of a glam vibe to it. So, I ordered another one (pictured below) which should be arriving soon.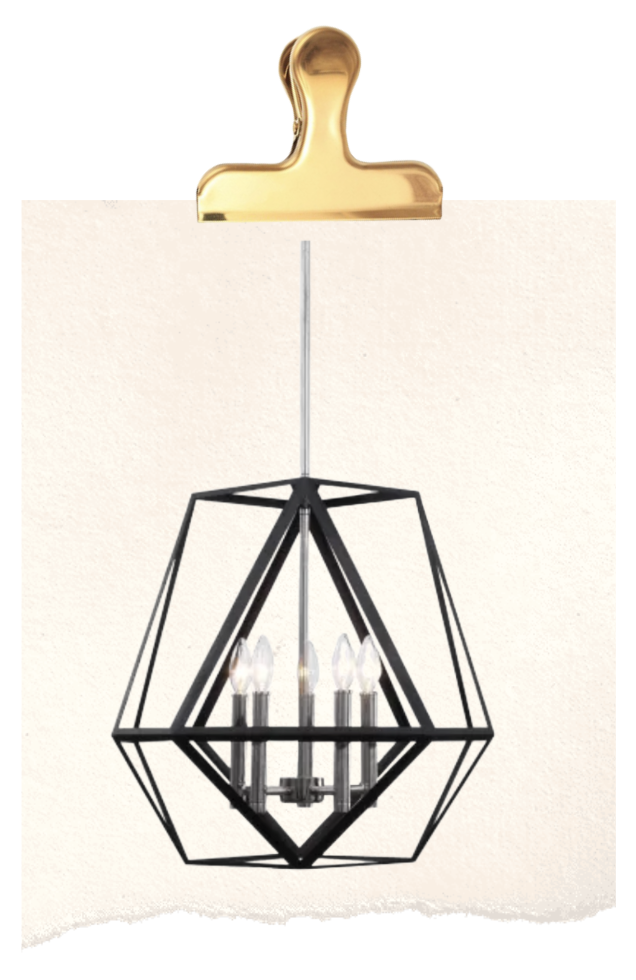 Next, it was time to get to work on the shadowboxes. Initially, I wanted them to be very basic and modern and with thicker measurements, but after measuring and working with my contractor, we ended up going with a different option. Here is my initial inspo: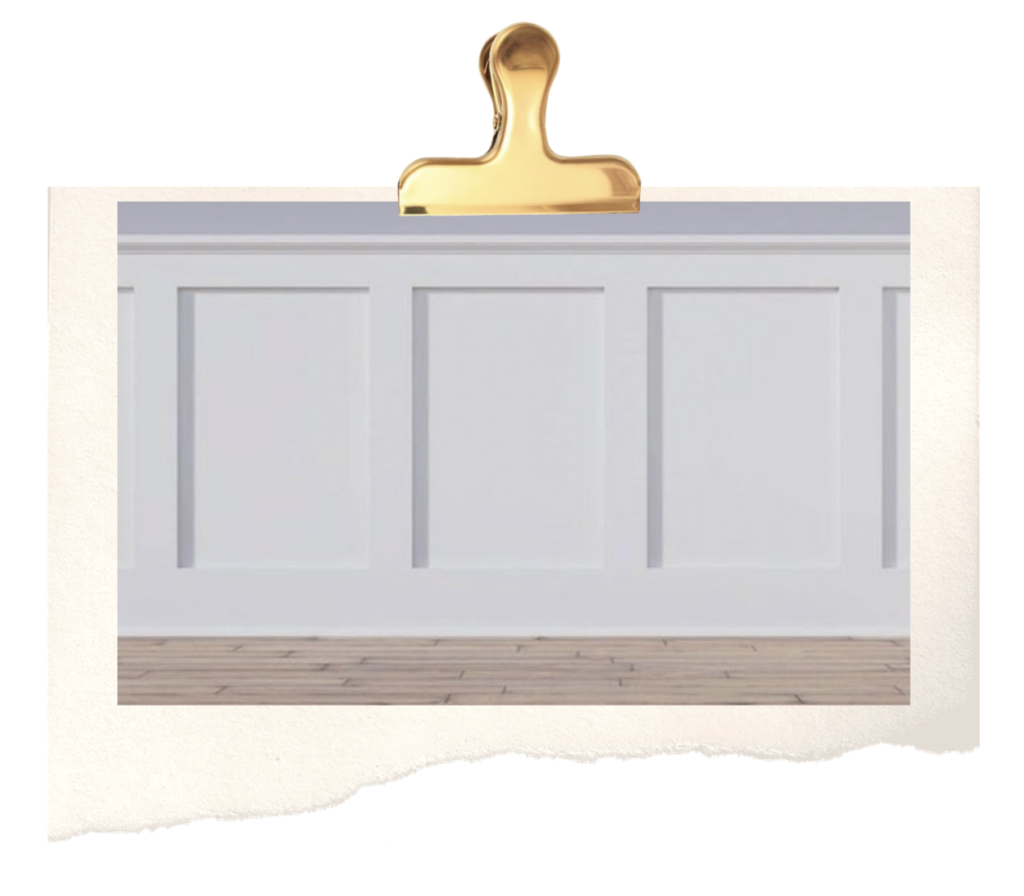 And, the actual shadow boxes that were installed: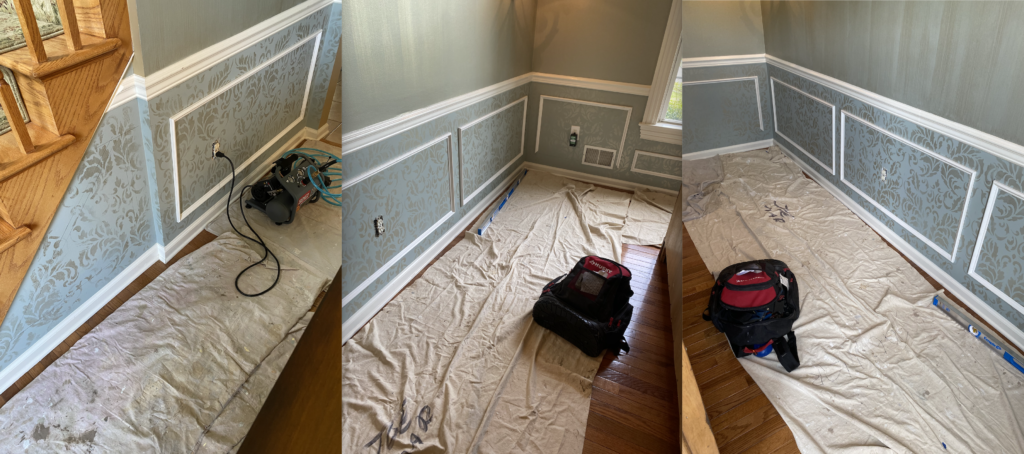 As you can see, the end result is a bit different from my initial inspiration, but that's all a part of the One Room Challenge! There are so many things that change from start to finish and it's all about rolling with the punches (and design decisions!). This isn't a set back in any way – I absolutely love how they came out!
If I had done them flat the way I had originally intended, I would have had to rip out my stair rail and my base board molding to do that. Also, because of the way the walls are situated I had to space my boxes out a certain way otherwise they would've been too small. So, a few big ones just made more sense.
I painted the walls and will be applying the wallpaper this week. Here's the walls as they stand now: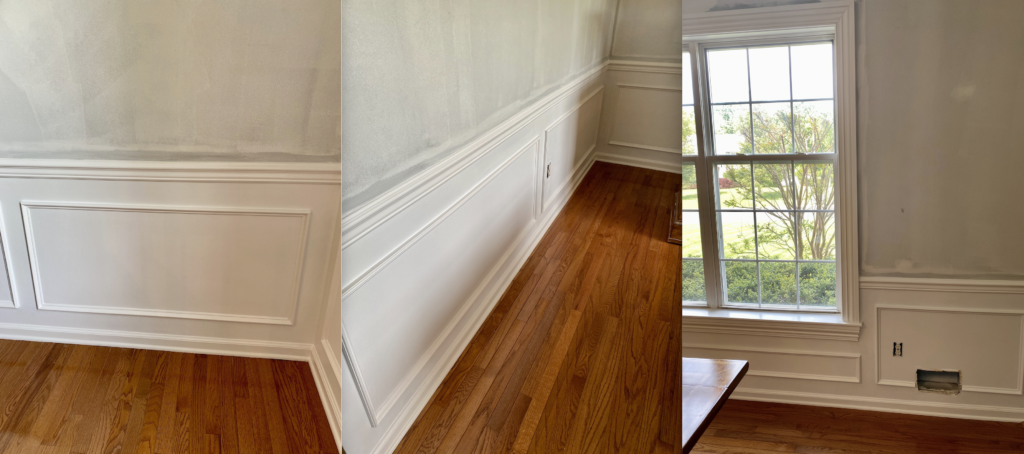 There are a few iron elements on my vintage hutch and table which I detailed in the first week. Given that my central lighting fixture is matte black, I decided to paint those metal elements on the hutch black to tie in the rest of the room – it looks phenomenal! 
I also spent a lot of time this week sourcing the final bits and pieces for the room. I've picked all the mirrors for my mirror gallery – I ended up with 6 different size circular mirrors with black frames.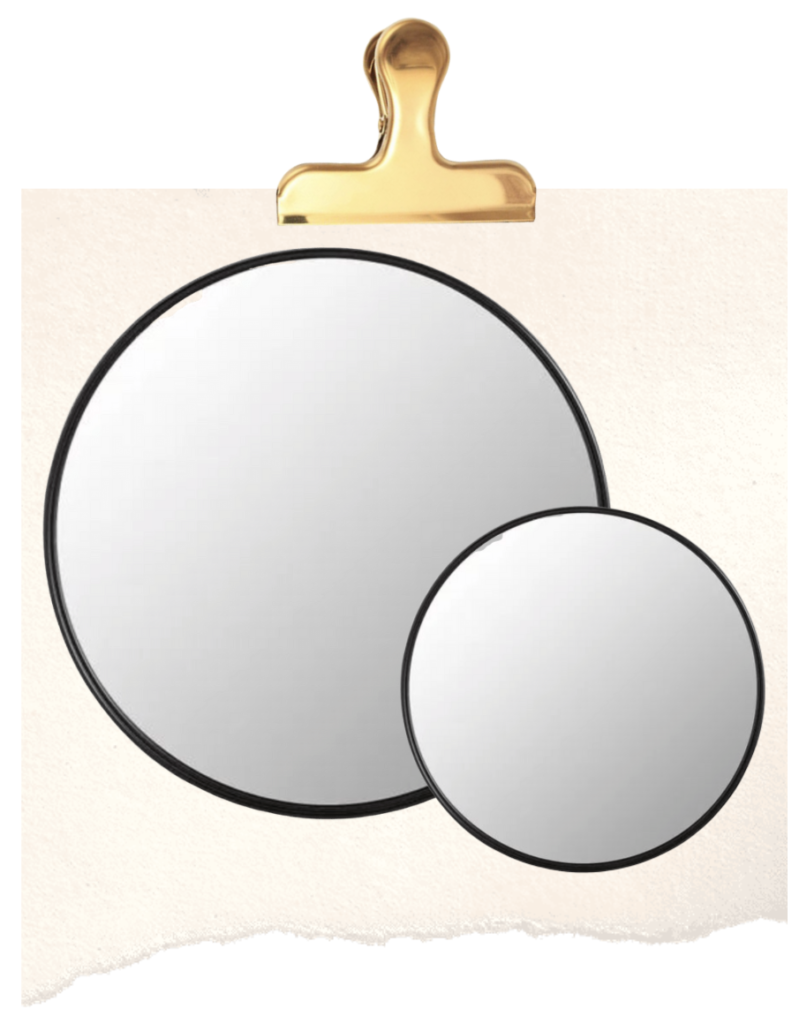 I also bought two gorgeous oval mirrors to flank each side of the window. Like so –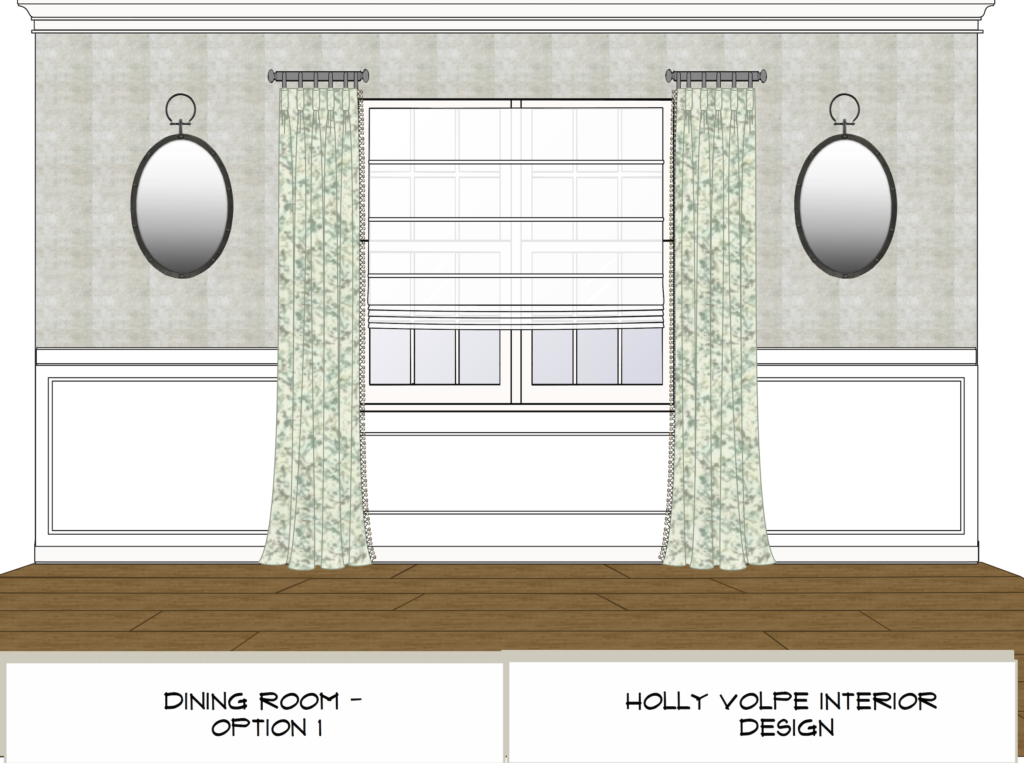 I found a side console that I will be updating with gorgeous new fixtures and I'll also be adding those fixtures onto the hutch as well. This side console will be located on the wall where the stairs are, and I'll be placing a large mirror above it (you can check back to week 2 for Space Plans).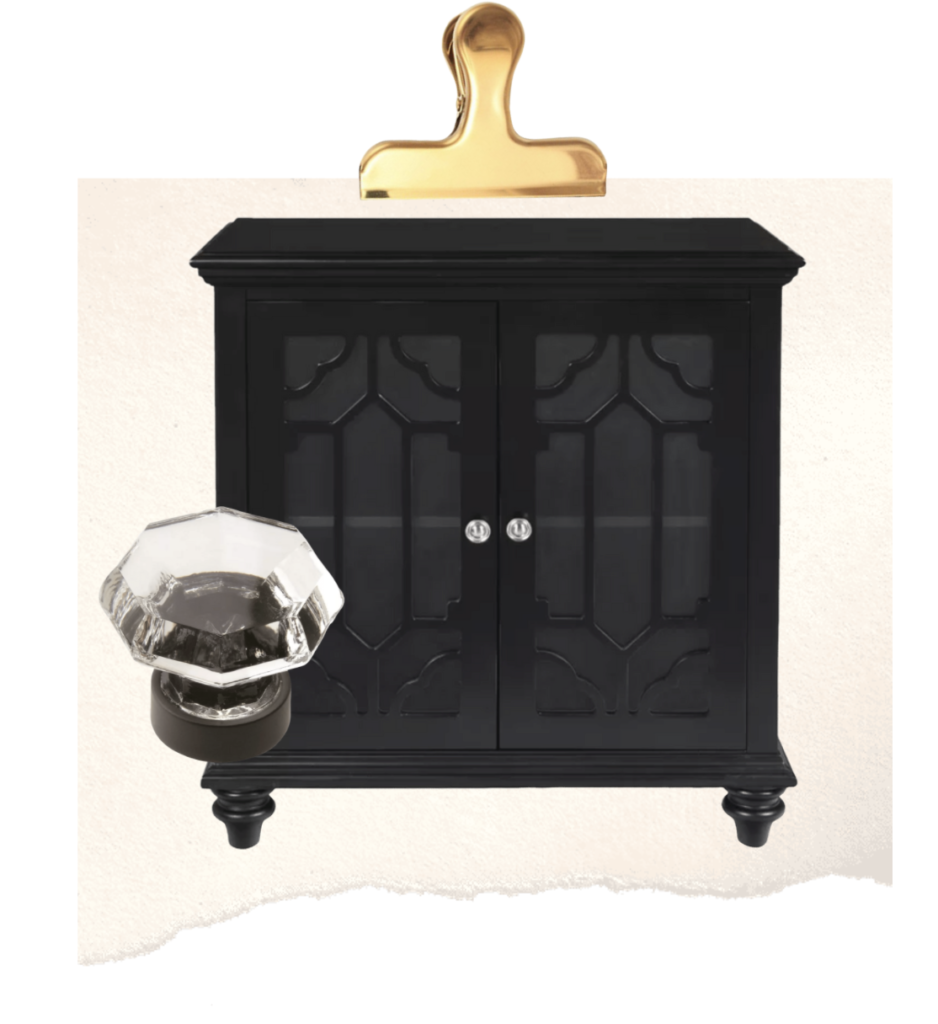 So, as you can see – things are happening! Given the current quarantine situations, I am feeling so motivated to get this room done. It's moving along! 
Be sure to check out the media sponsor, Better Homes & Gardens as well as the other participants in the challenge – so much inspiration, it's crazy!