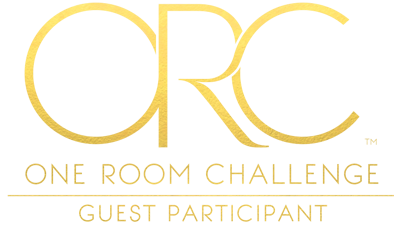 One Room Challenge
Dining Room Refresh – Week 2
One Room Challenge Week 2 – here we are!
Last week I revealed that the room would be taking a "Modern Rustic Farmhouse" vibe, mixing contemporary aesthetics with romantic pieces that look like they were plucked straight from the countryside. I'll be keeping my hutch and dining room table, which I had custom stained and are just too dreamy to give up. If you want to take a peek at the before pics again, head along to the Week 1 blog here.
This past week I've been busy building the design concept of the room. I've spent many hours deciding what elements I want to incorporate into the space and most importantly how I am going to get my hands on them with limited access during quarantine. I've done many a deep dive on Pinterest figuring out how many different variations of "modern rustic farmhouse dining room" I could type in to get me some new inspiration pics!
I'm so excited about what's ahead for the One Room Challenge and this week I want to share with you my space plans and where I am leaning towards in regards to the main elements of the room. I've begun to narrow down my choices and inspirations for the style of the shadow boxes, wall decor, lighting and rug. 
Space Plans
The table will remain in the centre of the room, and the hutch will stay on the far wall where it's already located, but I will be updating the two sconces on either side of it. New hostess chairs will be added, and one wall will predominately feature – all mirrors! I have always wanted to add just mirrors to a dining room – it will brighten the space, add interest and not take away from the wallpaper. I'll also be picking out new wallpaper, adding in shadowboxes under the chair rail and finally putting up window treatments. (We attempted to do that a few years back, and never got around to it!)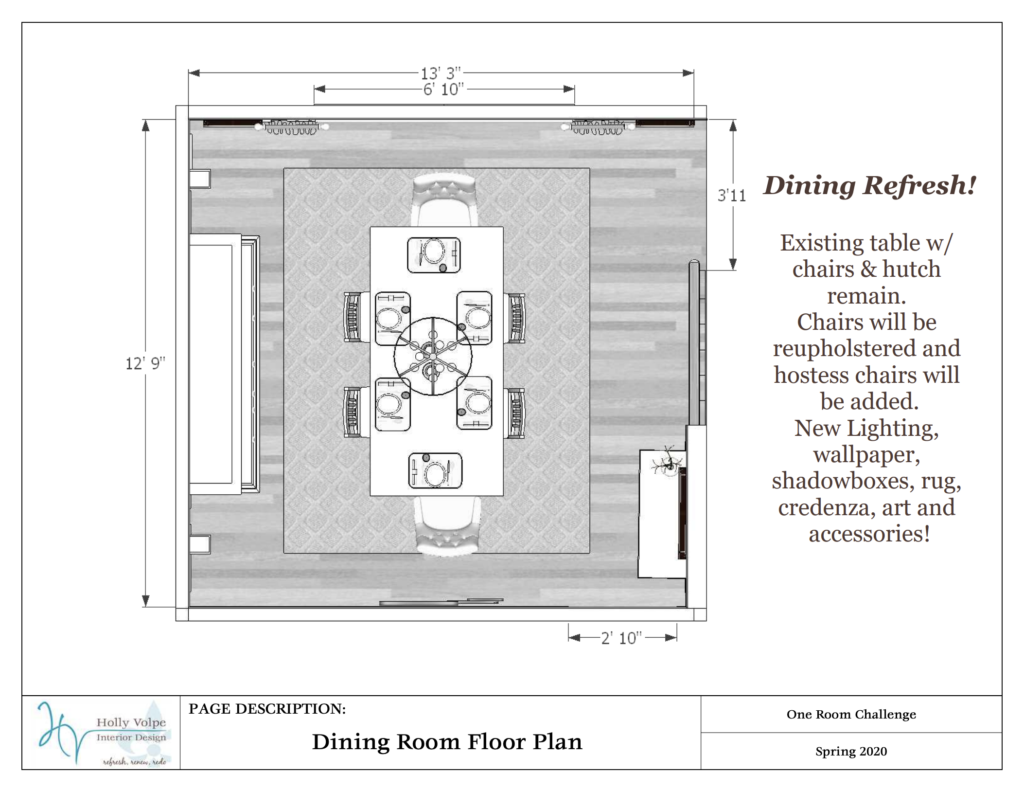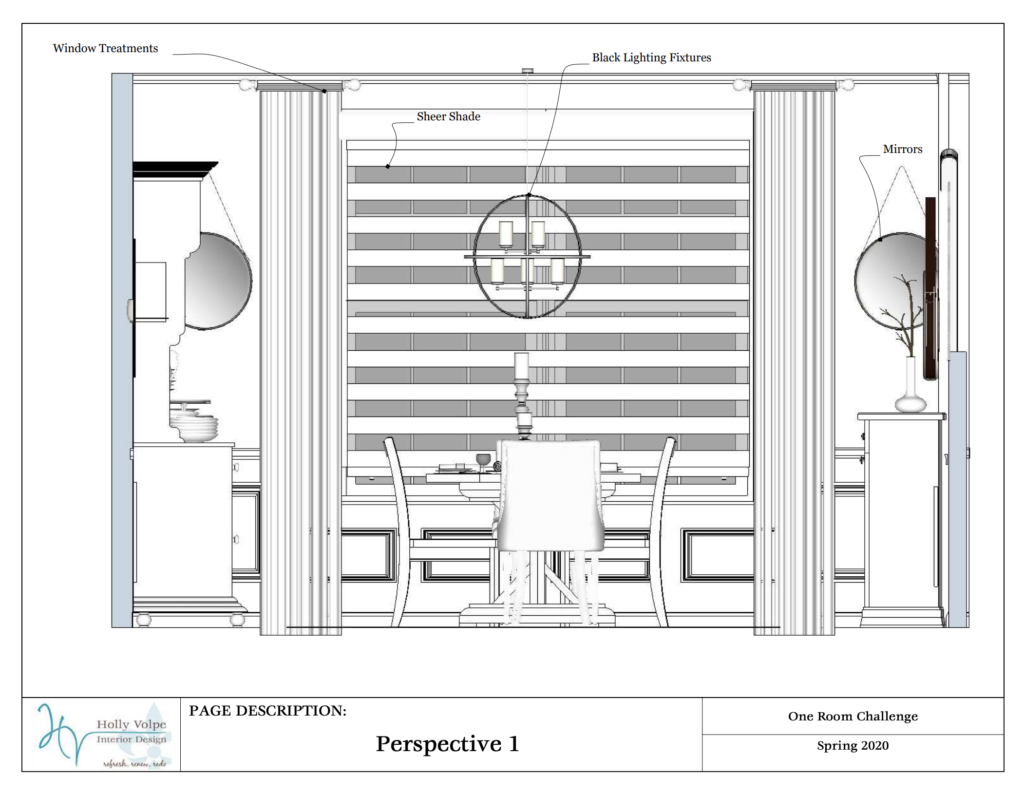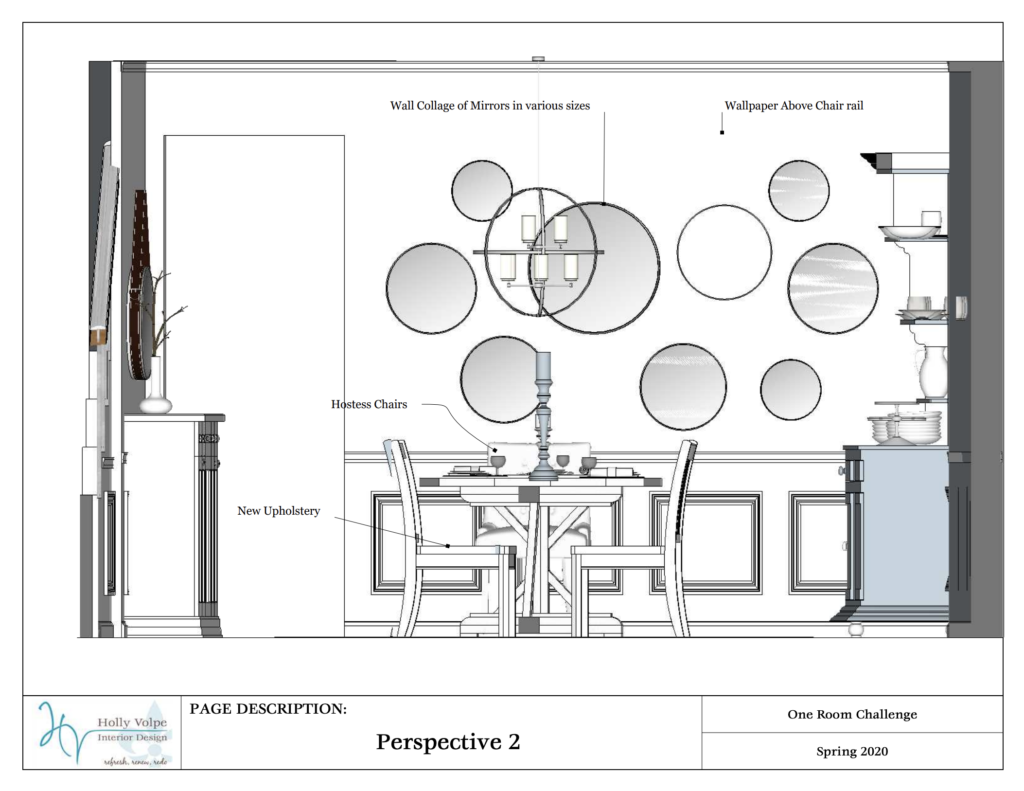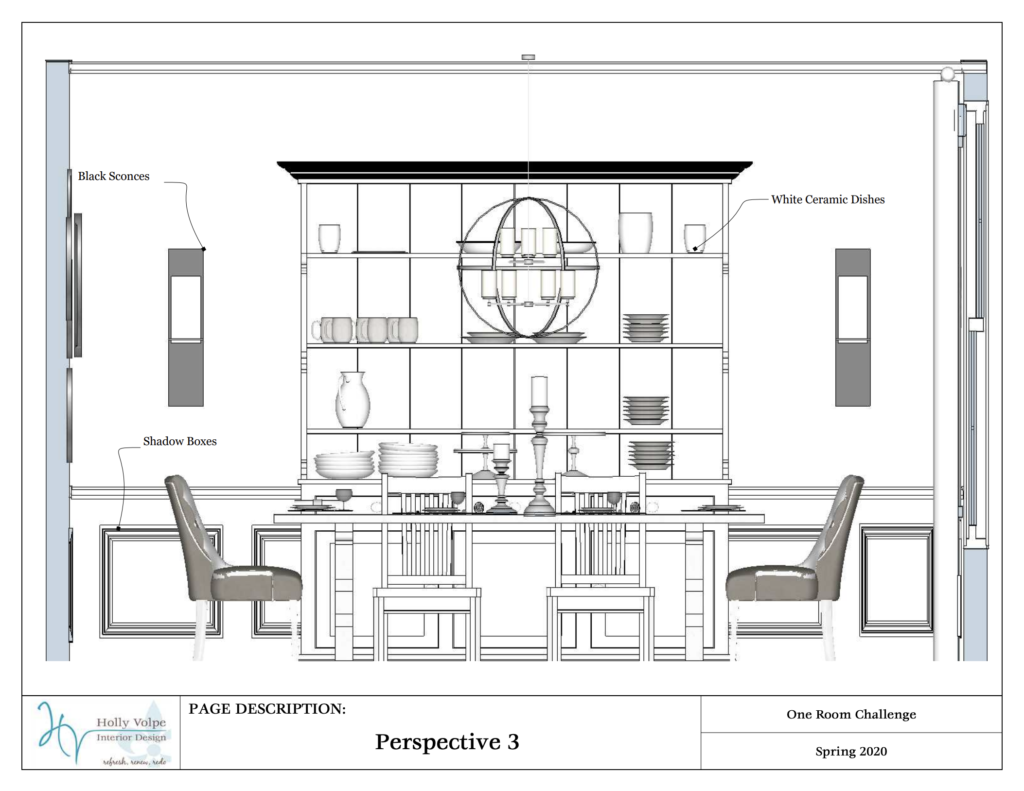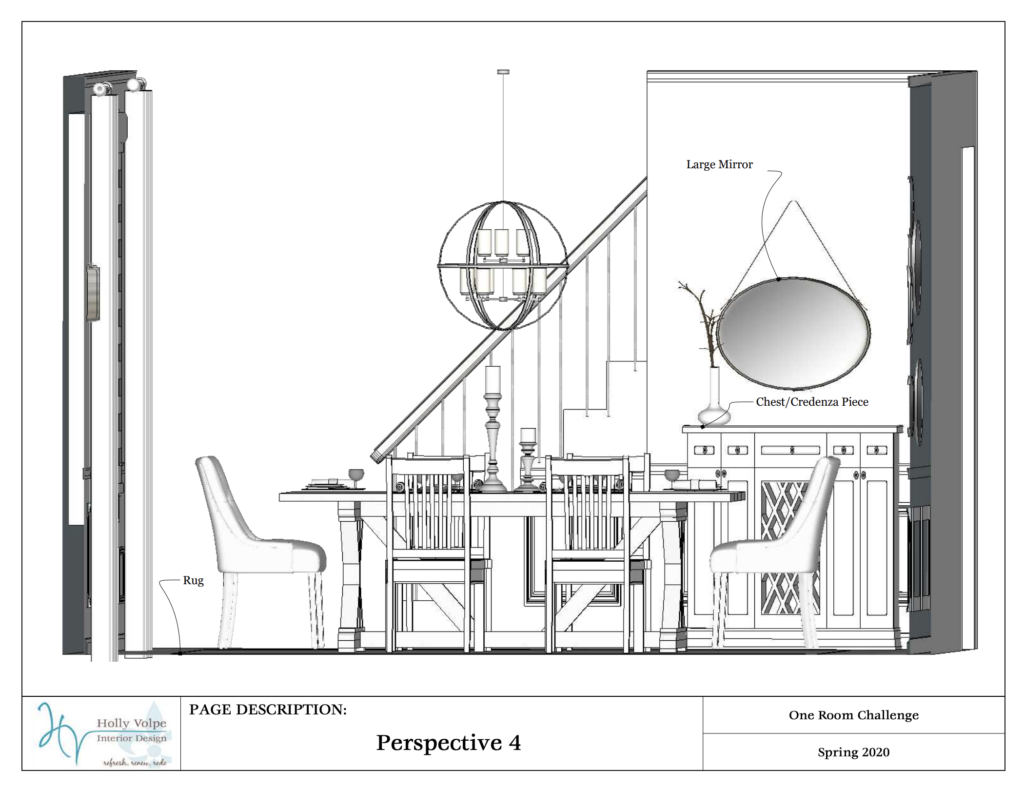 Shadow Boxes
Already in the dining room we have a chair rail that currently separates the wallpaper and paint. I'll be keeping that, but adding in shadowboxes underneath which will give the room a nice, farmhouse feel to it. To add that bit of freshness, I decided on flat detailing that gives the room a more modern feel.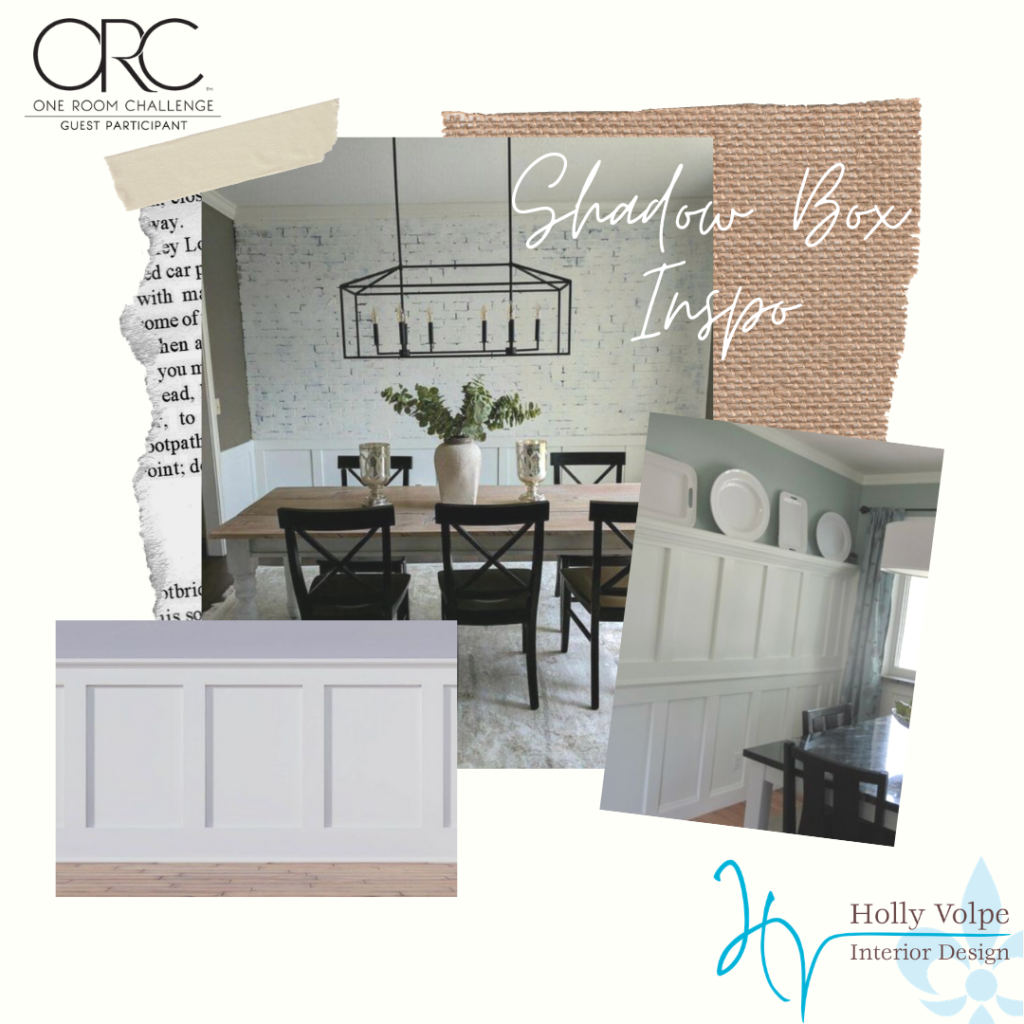 Lighting Fixtures
I'll be updating the lighting fixture above the table, as well as a sconce on either side of the hutch. For the lighting fixture, I want something matte black (keeping with the farmhouse feel!) but with the openness of an Orb to give it a little modern edge
I want something that's more timeless and minimalist. It gives the space an open and airy feel, and doesn't make things feel too stuffy – you can dress it up or down.
For the sconces, I am leaning towards something with a glass shade – that will help to juxtapose the central modern fixture. I want something that feels romantic and gives a bit of sparkle when the lights are on.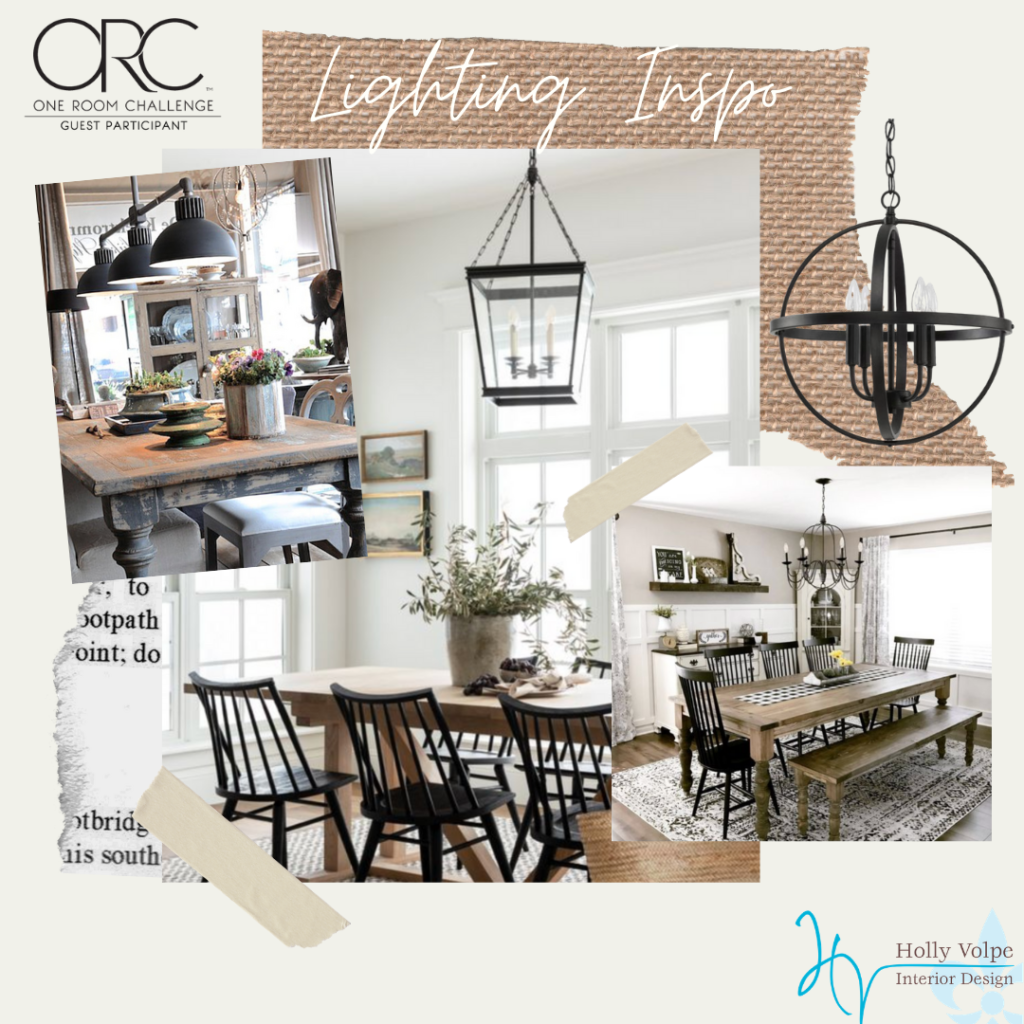 Rug
The rug will have a modern feel to it. Something with muted colors that plays down the honey oak of the wallpaper, but ties in the window treatments. I'm leaning towards something that has gray and soft hues of blue and maybe even just a touch of green.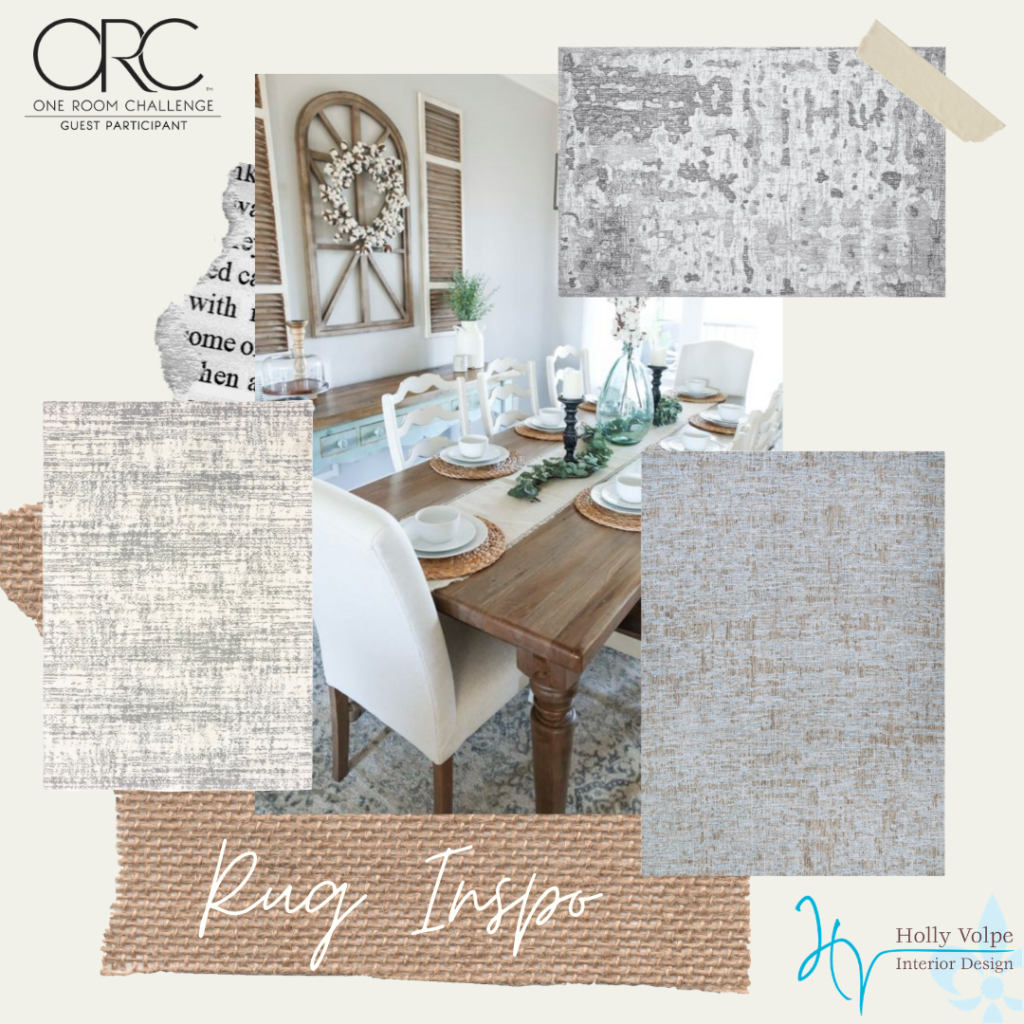 Wall Decor
Admittedly, this was one element of the room that I had a hard time deciding. Should I source art? Pull a vintage piece from a thrift store? Find something farm-y? I decided that this was something that should lean more on the modern side, so – what better than a contemporary mirror? The more I sifted through inspiration pics, the more I was drawn to the idea of a "gallery wall", but with mirrors! Still yet to decide on shape and style – but, I am loving how this will really give the room a modern feel.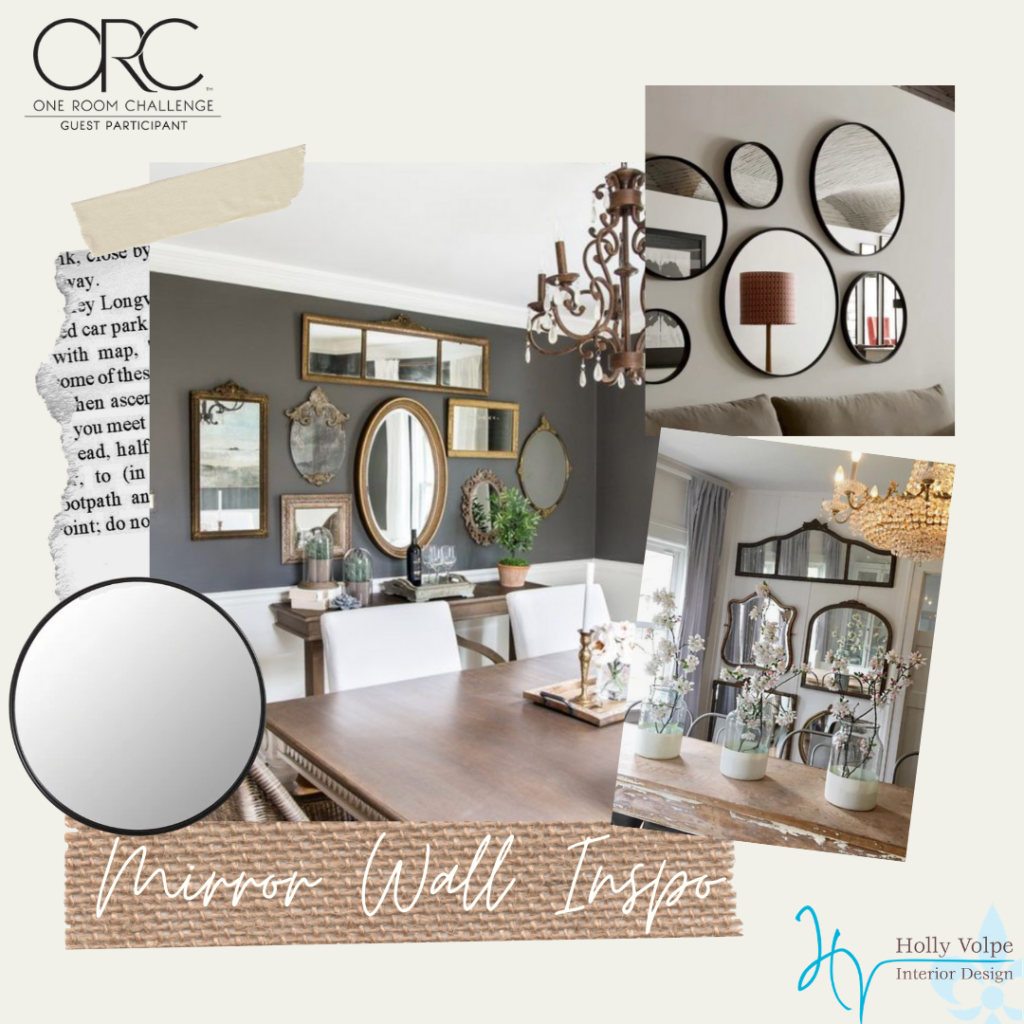 Window Treatments
I mentioned last week that we took down the previous window treatments when I re-designed the room several years back. We always planned to put new ones in but never got around to it unfortunately. We still have the fixtures just sitting on the wall, waiting for some fabric and color! I am leaning toward a sheer fabric blind, with fabric flanking the window sides, touching the moulding. Whipped up my thoughts below! Color palette to come…!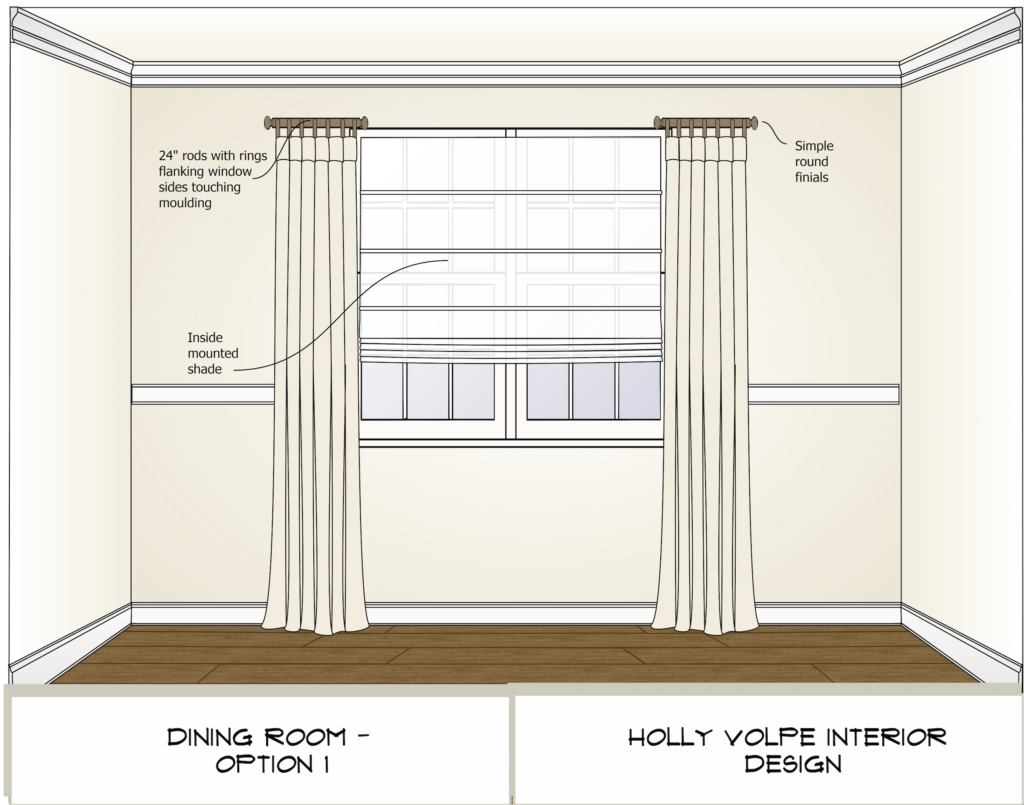 Stay tuned…
Next week, I'll reveal my final selections for furniture, fabric and color palette for the room so stay tuned! And don't forget to check out the media sponsor, Better Homes & Gardens and the other guest participants in the One Room Challenge – so much inspiration!